The Android mobile platform keeps getting plagued by steadily progressing malware. One example is Monkey Test, an application that users don't remember installing but which causes them a great deal of trouble. The unwelcome effects include problems using random apps, recurrent popup errors as well as uninstall difficulties. The main spotlight of this entry is on ways to get around this program's persistence and get rid of it.
Android is a remarkable, intuitive and highly flexible operating system, which has made it immensely popular. This pervasiveness, however, has been playing havoc with the platform as criminals have come to invest more resources to compromise it. One of the recently discovered campaigns, which is backed by the Ghost Push trojan, pursues the objective of force-installing numerous potentially harmful apps that bypass the stage where the user needs to authorize the setup. Monkey Test represents this category of stealthily promoted objects, which is why its emergence on a smartphone or tablet isn't accompanied by approval requests of any sort. Some instances of the Ghost Push assault reportedly result in rooting the device through the aid of an exploit that gets automatically executed in the background.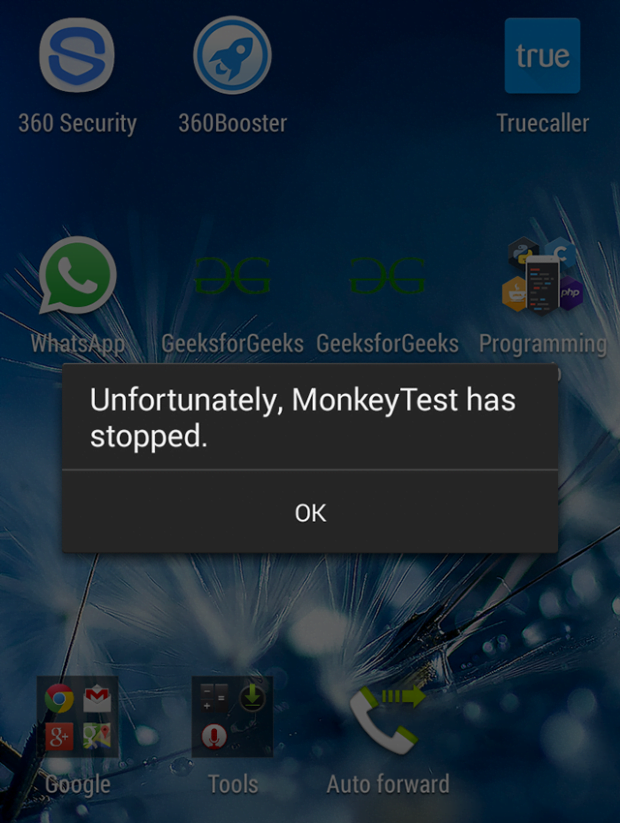 Monkey Test is usually encountered in tandem with an applet named Time Service. Both take up a significant part of the device's processing power and thus slow it down. Furthermore, the use of the infected gadget is constantly interrupted by popups that say "Unfortunately, Monkey Test has stopped" and "Unfortunately, Time Service has stopped". Regular installed applications may also undergo the adverse impact and therefore become hard to launch. To top it all off, the phone may get into a loop of reboots that take place haphazardly.
The natural move on the attacked user's end is to uninstall the offending entity, but that's where its extraordinary tenacity shows. Even in case this transaction seems to be successful, the malware automatically reinstalls shortly afterwards. According to the thorough analysis of this onslaught, there are several adjacent malicious processes running along with Monkey Test and Time Service. These include ReleService, UpdateJsonService and UpService, which are most likely tasked with reanimating the virus after uninstall attempts. Stopping the above services is a temporary way out, though. Some researchers state that flashing the device is the only effective method to sort things out, but before such a radical thing is done it's strongly recommended to eliminate the malign apps in safe mode.
Monkey Test virus removal
What you need to do is uninstall the application that's causing trouble. As it has been mentioned, however, disabling and removing the virus in regular mode is to no avail, so the steps below are must-follow.
1. Boot the device into safe mode
– Press and hold the Power button until the respective screen pops up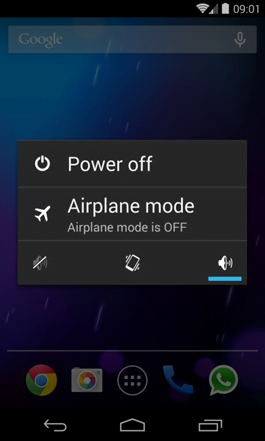 2. Now tap and hold the option that says Power off. Depending on the vendor and the phone model, the methods can vary. If nothing happens as a result of the above manipulations, power down the device, then press and hold the Volume Down and Volume Up buttons simultaneously while it's starting back up.
3. Confirm rebooting into safe mode by tapping OK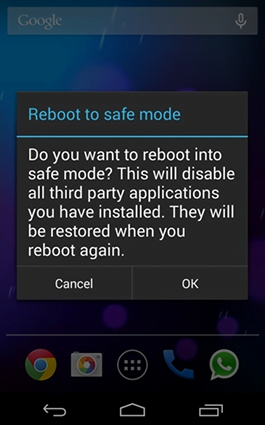 4. When in safe mode, go to Settings and select Apps

5. Look down the list of programs and locate Monkey Test, Time Service, ReleService, UpdateJsonService and UpService. The troublemaker can also be an object named BaDoink, Engriks, Measure, mobileOcr, SystemInfo or some other suspicious app that was recently installed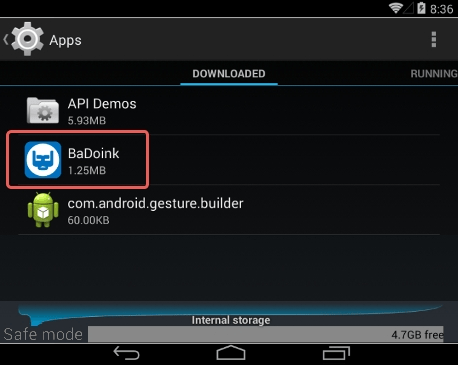 6. Tap each offending app in turn and select the Uninstall option. If this button is not active, try Force stop first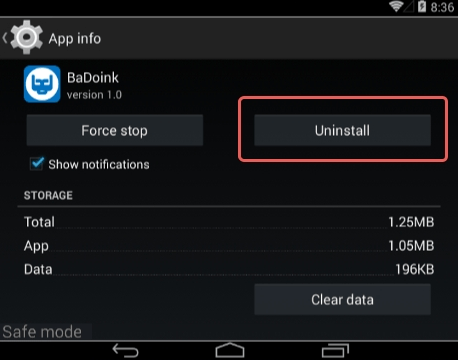 7. Tap OK on the confirmation dialog to uninstall the virus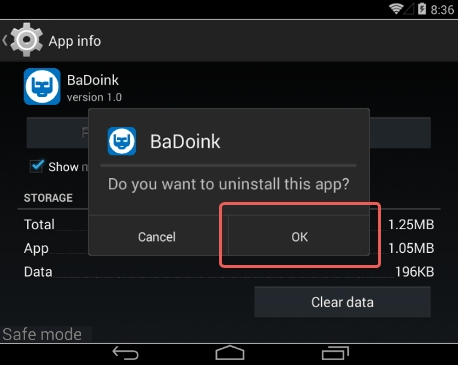 8. Restart into standard mode. The Monkey Test virus should be gone. You might also want to consider installing a mobile security solution to prevent attacks of this sort further on. No ratings yet.