When social engineering joins cybercrime schemes, the resulting fusion can get really toxic. Unsuspecting users are being duped into handing over their sensitive information all the time, with numerous online scams constantly making the rounds. The today.gift cards pop up virus is a harmful entity that backs one of such nefarious campaigns.
What is the today.gift cards pop up virus?
People adore gifts, both on a specific occasion and simply out of the blue. That's great, but scammers on the Internet like making victims just as much. If you put two and two together, the sum is a whole separate vector of e-fraud. One of the recent hoaxes from this category is banking on users' natural love for freebies to wheedle out their personal information. This wave is bolstered by the today.gift cards pop up virus, an infection that settles down in one's web browser. When running in the background, this culprit displays eye-catching pop ups as the victim is surfing the web. These notifications originate from today.gift site and state that the user is entitled to receiving a gift card from a major ecommerce resource, such as Walmart or Amazon. According to the misleading dialog, the card is worth up to $1,000 – something that makes most people excited, obviously.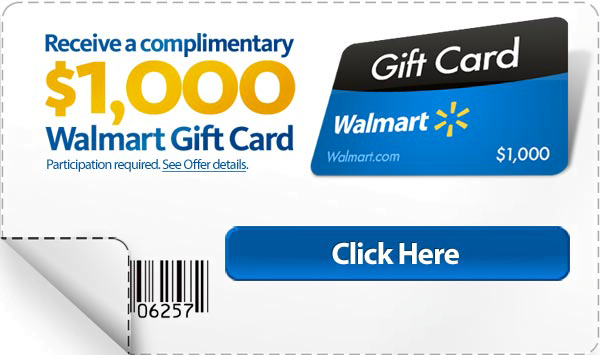 The offer that looks too good to be true is a good way of getting victims on the hook, though. The ones who fall for it are likely to follow the prompts on the pop up and click on a link that claims to lead to the promo details or registration page. At that point, the user is one click away from being defrauded. The linked-to page is a phishing spot that asks for all kinds of confidential details. These will typically include first and last name, home address, credit card number along with the CVV code, SSN (Social Security number), email address, and other sorts of information. In some cases, the targeted person is requested to send some small fee in advance in order to cover the operational expenses related to issuing the gift card. Either way, the upshot is going to be either identity theft or outright rip-off.
The fundamental element of the today.gift cards pop up scam is the virus that triggers the spoof messages. It is a potentially unwanted cross-browser add-on or plugin that fires up JavaScript code once in a while. This way, the annoying pop ups will be appearing on random web pages in a haphazard fashion. To make matters worse, the dialog is problematic to close by clicking on the X button as it will be simply re-emerging until a certain number of iterations is reached. Sometimes the today.gift cards pop ups will lead to more serious issues, making the web browser slow or even causing crashes. The computer's CPU will usually go up in these cases, too.
The virus in question gets injected into Chrome, Firefox or IE as a result of tricky application installs. The operators of this campaign are using bundles of different software items in order to push their troublemaking pest alongside absolutely benign programs. The problem is, the unwelcome object isn't mentioned anywhere on the default setup screen, therefore most people will simply click through to complete the procedure faster. It's the custom install option that gives you an idea of what's actually under the hood and allows for opting out of the baddie. One way or another, the today.gift cards virus is an instrument used by crooks to steal victims' valuable data or swindle them out of money. If you are encountering such pop ups off and on, be sure to get rid of the malicious object using the steps below. In the meanwhile, do not click on those ads, and if you happen to do so, by all means refrain from providing any information on the fake gift claim pages.
Today.gift cards popup automatic removal
The extermination of Today.gift cards popup can be efficiently accomplished with reliable security software. Sticking to the automatic cleanup technique ensures that all components of the infection get thoroughly wiped out from your system.
1. Download recommended security utility and get your PC checked for malicious objects by selecting the Start Computer Scan option
Download Today.gift cards remover
2. The scan will come up with a list of detected items. Click Fix Threats to get the popup removed from your system. Completing this phase of the cleanup process is most likely to lead to complete eradication of the infection. However, it might be a good idea to consider ascertaining the popup is gone for good.
Remove Today.gift cards popup using Control Panel
Open Control Panel. On Windows XP / Windows 8, go to Add or Remove Programs. If your OS is Windows Vista / Windows 7 / Windows 10, choose Uninstall a program
Today.gift cards popup removal by resetting the affected browser
Please take into consideration that as effective as it is, the procedure of restoring browser defaults will lead to the loss of personalized settings such as saved passwords, bookmarks, browsing history, cookies, etc. In case you are not certain this outcome is suitable despite its obvious efficiency, it's advised to follow the automatic removal method described in one of the previous sections of this tutorial.
Reset Google Chrome
Reset Mozilla Firefox
Click on Help menu and select Troubleshooting Information from the drop-down list, or type about:support in the URL field
Reset Internet Explorer
Verify whether Today.gift cards popup has been completely removed
For certainty's sake, it's advised to repeatedly run a scan with the automatic security software in order to make sure no harmful remnants of this popup are left inside Windows Registry and other operating system locations.
5/5 (1)