Ads are intrinsic to the present-day digital world. They come in a plethora of different forms and allow numerous useful services to stay free for end users. So there is nothing wrong or outright malicious about advertisements as such. However, this does not apply to 'Opt Out Ads' popups that inflate one's Android device.
What is the Opt Out Ads virus?
There exist clear-cut regulations along with unspoken guidelines that govern ecommerce activity, including different types of advertising. Some parties, though, appear to ignore this code of conduct and exercise their own approach to the display of ads. The individuals or company behind Opt Out Ads, for instance, take advantage of certain characteristics of the Android platform's architecture in order to inundate the screen of an infected device with noxious sponsored entities. These are intrusive adverts that promote some services, possibly legit ones. They come in the form of tiny or large rectangles with a grey X button as well as an option that says 'Opt Out', hence the way they are referred to.
Not only do Opt Out Ads pop up when the user is surfing the Internet from their Android gadget, but they also appear during regular app use, or simply splash up on the home screen for no apparent reason. This activity considerably diminishes user experience as the adverts interrupt the victim's work, communication and entertainment with unpredictable meddling that reoccurs over and over. Another drag regarding this predicament is that the plagued device will most likely slow down and even get into a freeze loop.
The thing that makes this adverse scenario a malware case is that the user is not asked for consent to view all those ads. The perpetrating program infiltrates Android devices via bundling, a technique that circles around stealthy installation of potentially unwanted items alongside benign ones. So you may literally catch the Opt Out Ads virus when installing a new mobile game or other free app from an unofficial shady site. The ironic part this malvertising campaign is that although the annoying advertisements include an Opt Out option, it doesn't work the way it's supposed to. No matter how many times you tap it or hit the X button, the ads won't go away. To add insult to injury, this culprit is a threat to a victim's privacy – how else to explain the targeted nature of these sponsored objects? This is why it's strongly recommended to get rid of the troublemaking code via a specially crafted procedure for Android.
Opt Out ads removal
What you need to do is uninstall the application that's causing trouble. As it has been mentioned, however, disabling and removing the virus in regular mode is to no avail, so the steps below are must-follow.
1. Boot the device into safe mode
 – Press and hold the Power button until the respective screen pops up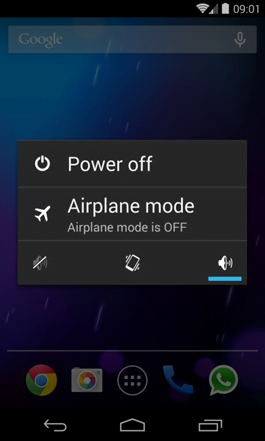 2. Now tap and hold the option that says Power off. Depending on the vendor and the phone model, the methods can vary. If nothing happens as a result of the above manipulations, power down the device, then press and hold the Volume Down and Volume Up buttons simultaneously while it's starting back up.
3. Confirm rebooting into safe mode by tapping OK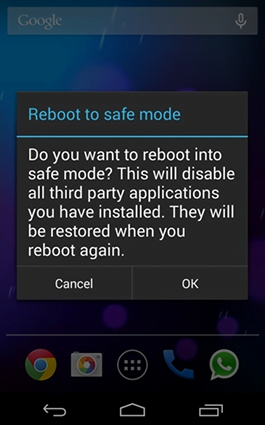 4. When in safe mode, go to Settings and select Apps

5. Look down the list of programs and locate a suspicious app or apps that were recently installed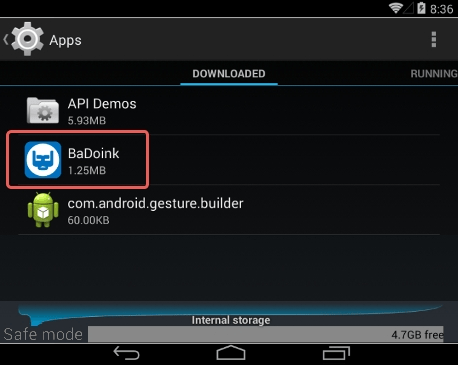 6. Tap each potentially unwanted app in turn and select the Uninstall option. If this button is not active, try Force stop first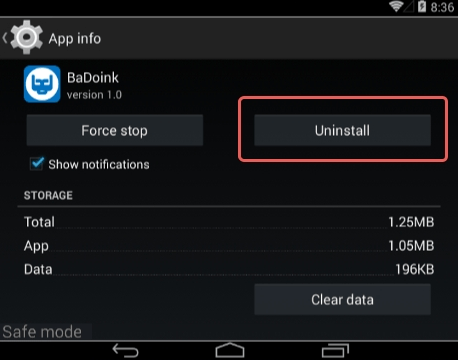 7. Tap OK on the confirmation dialog to uninstall the potentially unwanted app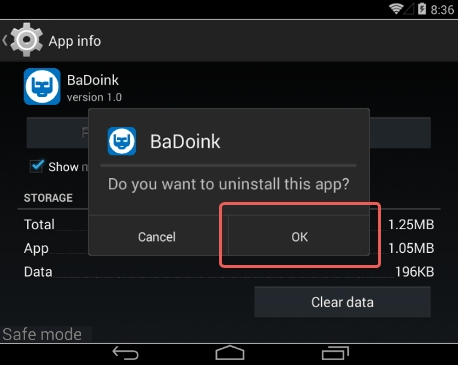 8. Restart into standard mode. The Opt Out ads should have now vanished from your Android device. You might also want to consider installing a mobile security solution to prevent attacks of this sort further on.
Highly recommended: scan your Android device for issues
1. Download and install AMC Security Pro app onto your device. This is a one-stop solution to keep your Android gadget's performance at its peak and ensure effective protection against known and zero-day mobile threats. Once the tool is up and running, go ahead and tap the SCAN button.
2. The scan report will list the detected issues, including PUAs (potentially unwanted applications), malware, and memory hogs such as junk and big files that might not belong on your device. Tap the CLEAN button at the bottom to complete the removal.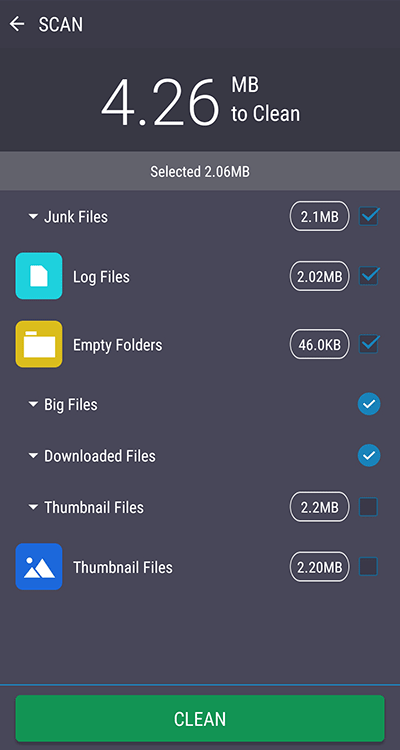 Now that the cleanup is done, check your smart device for malicious activity that brought you to this guide in the first place. Also, consider keeping this cleanup and maintenance tool on board as it's equipped with additional useful features, such as real-time web security, privacy advisor, anti-phishing, payment security, battery saver, and more.
2.29/5 (7)