Popular social networks are an extremely lucrative environment for scams and malware distribution. The reason is prosaic – these services are used by millions, which automatically increases the odds of cybercriminals achieving their nasty goals even if the infection success rate is generally low. The OMG Facebook virus, for example, attempts to retrieve confidential information and sends trojanized messages on behalf of victims to their Facebook contacts.
What is the OMG Facebook game virus?
As the name of this tricky infection suggests, it tries to stir a wave of hype on Facebook by intriguing the targeted users big time. Following the "best" practices of social engineering, the felons behind this wrongdoing digital entity, which is disguised as a fun game, have created a self-contained, autonomously circulating virus that infects computers, alters the way the web browsers operate, and sends booby-trapped messages to the victim's Facebook pals. The biggest caveat, though, is that the OMG Facebook game may charge the users who play it without clear permission. Some security analysts refer to this campaign as a scam – which makes sense for the most part – but the likely involvement of malicious code makes it stand out from garden-variety online frauds.
So, what happens is, the browsers installed on your PC are adversely affected by a perpetrating plugin or extension, which accesses your account at the major social network in question without your knowledge and consent. This rogue browser component then automatically generates and sends out messages or adds posts to your Facebook wall recommending the "OMG" game. Indeed, these items typically lead to some sort of a game designed as a psychological test, which asks for personally identifiable information. The overwhelming majority of these contamination reports are coming in from China and Taiwan at this point.
Again, the main concern is that many users who played the OMG Facebook game have been charged some money behind their back. These predicaments occur after the unsuspecting users have clicked on some ad when playing OMG. However, the withdrawal of fees from these netizens' Google Play Store or Apple App Store accounts is quite likely a result of some permission that the OMG game has, according to its Terms and Conditions. The problem is, no one really reads the fine print these days.
It's noteworthy that there are a few more variants of the hoax generally categorized as the OMG Facebook virus. The pest may send messages saying, "OMG private video", "OMG! This video belongs to you?", "OMG it's you?", "Oh my God. You're in a viral YouTube video". Yet another iteration will message a plagued user's Facebook contacts with links to a video accompanied by a comment in following pattern: "[Recipient's name] Video". So, if you are Nick and you have provided your real name in the Facebook profile, it's going to say "Nick Video". Such a tactic is definitely an effective way to get lots of users on the hook.
Once you click on the embedded link, though, you will be forwarded to a web page resembling YouTube. A quick glance at its URL will prove the opposite – it's some kind of a junk copycat domain simply hosting a malicious executable disguised as a codec extension. Indeed, if you click on the Play button to actually watch the pseudo video, a warning will pop up saying you must add an extension to your browser first. Therefore, no matter which specific type of the OMG Facebook virus you have come across, it is clearly a mechanism for spreading harmful software (most likely adware or ransomware), or wheedling out sensitive information.
Self-replication via the social network isn't the only way this contagion is doing the rounds. It can reside on a computer in the form of an offensive browser add-on. Therefore, whilst refraining from downloading anything, handing out any personally-identifiable information or clicking any ads that will charge money, the victims should additionally do some malware cleanup to stay safe.
OMG Facebook ads automatic removal
The extermination of OMG Facebook ads can be efficiently accomplished with reliable security software. Sticking to the automatic cleanup technique ensures that all components of the infection get thoroughly wiped out from your system.
1. Download recommended security utility and get your PC checked for malicious objects by selecting the Start Computer Scan option
2. The scan will come up with a list of detected items. Click Fix Threats to get the ads removed from your system. Completing this phase of the cleanup process is most likely to lead to complete eradication of the infection. However, it might be a good idea to consider ascertaining the ads is gone for good.
Remove OMG Facebook ads using Control Panel
Open Control Panel. On Windows XP / Windows 8, go to Add or Remove Programs. If your OS is Windows Vista / Windows 7 / Windows 10, choose Uninstall a program
OMG Facebook ads removal by resetting the affected browser
Please take into consideration that as effective as it is, the procedure of restoring browser defaults will lead to the loss of personalized settings such as saved passwords, bookmarks, browsing history, cookies, etc. In case you are not certain this outcome is suitable despite its obvious efficiency, it's advised to follow the automatic removal method described in one of the previous sections of this tutorial.
Reset Google Chrome
Reset Mozilla Firefox
Click on Help menu and select Troubleshooting Information from the drop-down list, or type about:support in the URL field
Reset Internet Explorer
Verify whether OMG Facebook ads has been completely removed
For certainty's sake, it's advised to repeatedly run a scan with the automatic security software in order to make sure no harmful remnants of this ads are left inside Windows Registry and other operating system locations.
OMG Facebook ads removal
What you need to do is uninstall the application that's causing trouble. As it has been mentioned, however, disabling and removing the virus in regular mode is to no avail, so the steps below are must-follow.
1. Boot the device into safe mode
 – Press and hold the Power button until the respective screen pops up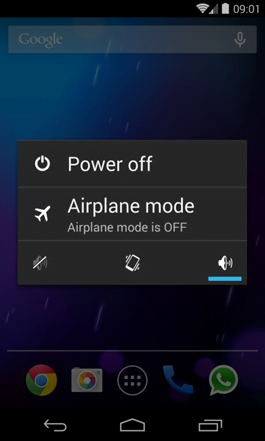 2. Now tap and hold the option that says Power off. Depending on the vendor and the phone model, the methods can vary. If nothing happens as a result of the above manipulations, power down the device, then press and hold the Volume Down and Volume Up buttons simultaneously while it's starting back up.
3. Confirm rebooting into safe mode by tapping OK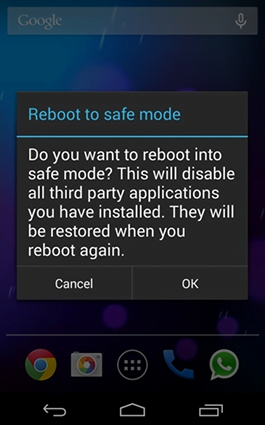 4. When in safe mode, go to Settings and select Apps

5. Look down the list of programs and locate a suspicious app or apps that were recently installed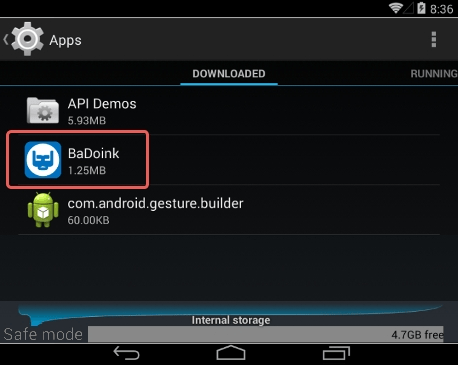 6. Tap each potentially unwanted app in turn and select the Uninstall option. If this button is not active, try Force stop first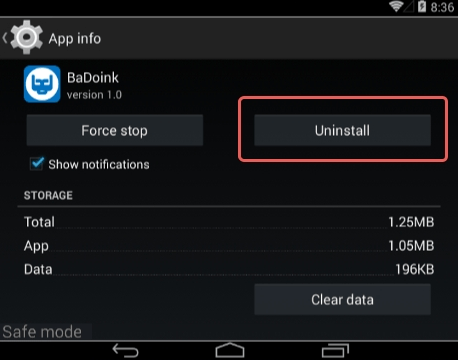 7. Tap OK on the confirmation dialog to uninstall the potentially unwanted app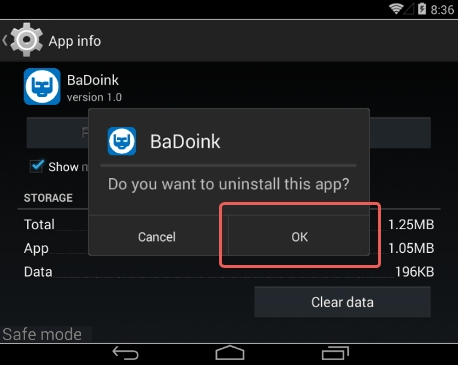 8. Restart into standard mode. The OMG Facebook ads should have now vanished from your Android device. You might also want to consider installing a mobile security solution to prevent attacks of this sort further on.
Highly recommended: scan your Android device for issues
1. Download and install AMC Security Pro app onto your device. This is a one-stop solution to keep your Android gadget's performance at its peak and ensure effective protection against known and zero-day mobile threats. Once the tool is up and running, go ahead and tap the SCAN button.
2. The scan report will list the detected issues, including PUAs (potentially unwanted applications), malware, and memory hogs such as junk and big files that might not belong on your device. Tap the CLEAN button at the bottom to complete the removal.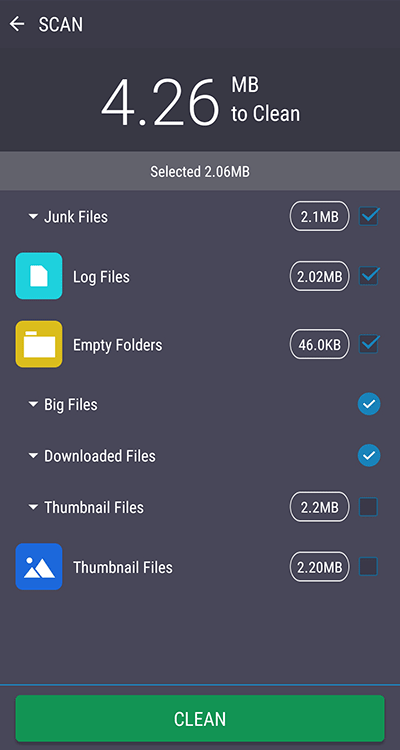 Now that the cleanup is done, check your smart device for malicious activity that brought you to this guide in the first place. Also, consider keeping this cleanup and maintenance tool on board as it's equipped with additional useful features, such as real-time web security, privacy advisor, anti-phishing, payment security, battery saver, and more.
3.75/5 (4)