The Chinese digital industry has been consistently producing loads of entertainment content, including streaming video services and music portals some of which are used by millions. The multimedia platform called 'iQIYI' is a popular one in its country of origin, but its audience isn't restricted to Chinese-speaking people only. How come? This can be explained by the involvement of malicious software in its distribution.
A lot of computer users around the globe have been reporting annoying video ads along with sudden appearance of the iQIYI application on their systems. The fact that the totality of the program's controls are in a language these people don't understand isn't the only hurdle. The web browsers that run on the PC begin acting up as numerous ads inundate most of the sites that are visited. Although it's unclear for everyone affected where this mishap stems from, it's usually simple – a bundled installation is to blame.
This particular utility's promotion model includes the process of coining compound setup clients that are then hosted on certain freeware download resources. This means users may unintentionally authorize the installation of iQIYI when they believe they are installing other software, such as an open source gaming product, a streaming media content grabber, a tool named the Unity Web Player or even generally trusted solutions like the Flash Player or Java. What makes the difference is whether or not a corresponding checkmark is activated during the setup procedure.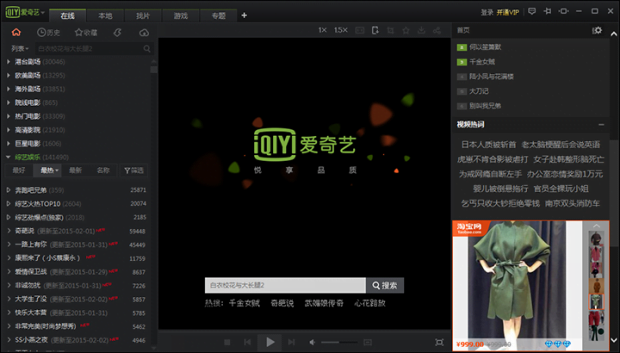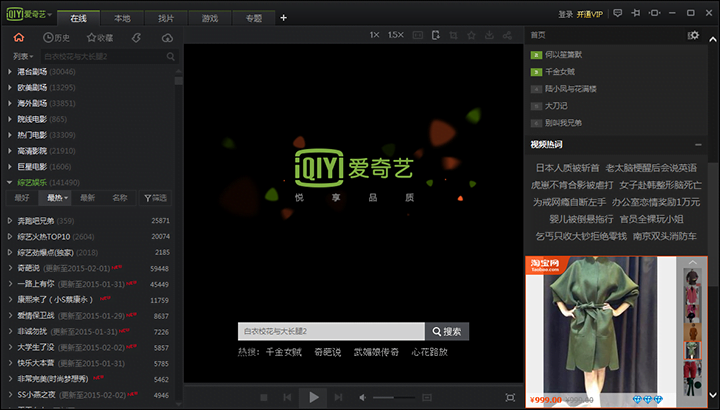 When the adware in question is executed on the machine, it configures the OS to run several processes concurrently. These are QyBrowser.exe, QiyiService.exe, QyKernel.exe and QyClient.exe. Performance of the target computer may be tangibly affected by the executables above, therefore the regular tasks that normally run smooth might start getting slow or even crash off and on. Some popup notifications by iQIYI get generated at random as well, but the victims have no idea what those say and which buttons to click.
The browsing-related impact of this potentially unwanted application, though, is probably the worst part of the predicament. People discover that their Internet navigation software defaults to homepage and search values that they didn't configure. This effect occurs because the add-on installed by the adware changes some of the most important online preferences, making the users go to iqiyi.com or affiliated services when they open the browser or enter a keyword query via the URL bar. To top it off, the pest injects ecommerce items into websites, including deals, discounts, freebies, and comparison shopping information. The text links and full page transitional ads make matters yet worse, so the need for a fix becomes evident. Unfortunately, the commonplace uninstall techniques that work for non-intrusive software turn out to be inefficient with utilities like iQIYI, so the compromised users have to apply for technician's help or leverage do-it-yourself adware eradication guides. It turns out the removal is not complicated as long as the right steps are followed.
iQIYI video ads automatic removal
The extermination of iQIYI video adware can be efficiently accomplished with reliable security software. Sticking to the automatic cleanup technique ensures that all components of the infection get thoroughly wiped out from your system.
1. Download recommended security utility and get your PC checked for malicious objects by selecting the Start Computer Scan option
2. The scan will come up with a list of detected items. Click Fix Threats to get the malware removed from your system. Completing this phase of the cleanup process is most likely to lead to complete eradication of the infection. However, it might be a good idea to consider ascertaining the ads is gone for good.
Remove iQIYI video ads using Control Panel
Open Control Panel. On Windows XP / Windows 8, go to Add or Remove Programs. If your OS is Windows Vista / Windows 7 / Windows 10, choose Uninstall a program
iQIYI video ads removal by resetting the affected browser
Please take into consideration that as effective as it is, the procedure of restoring browser defaults will lead to the loss of personalized settings such as saved passwords, bookmarks, browsing history, cookies, etc. In case you are not certain this outcome is suitable despite its obvious efficiency, it's advised to follow the automatic removal method described in one of the previous sections of this tutorial.
Reset Google Chrome
Reset Mozilla Firefox
Click on Help menu and select Troubleshooting Information from the drop-down list, or type about:support in the URL field
Reset Internet Explorer
Verify whether iQIYI video ads has been completely removed
For certainty's sake, it's advised to repeatedly run a scan with the automatic security software in order to make sure no harmful remnants of this adware are left inside Windows Registry and other operating system locations.
No ratings yet.