A browser is one of the weakest links in the security of Mac computers. It may run known-vulnerable JavaScript and add-ons that exhibit malicious characteristics. Furthermore, browser infections are typically mild-impact ones, therefore their operators needn't worry much about being tracked down by law enforcement for their shenanigans. The Bing redirect virus is currently among the dominating pests of this kind on the Mac arena.
What is the Bing redirect virus Mac?
There aren't many things that can make one's Mac usage experience go down the drain. Browser hijackers can. These pesky infections sneak their way into hosts and wreak havoc with Internet navigation. A rapidly growing number of users have been falling victim to a specific strain from this cluster in 2019. It is referred to as the Bing redirect virus. The denomination speaks volumes about this culprit's essence. It forwards web traffic to Bing.com when a victim is doing a search via another provider they prefer. As a result, the unwanted service literally replaces the user's search engine of choice without asking for permission. When the malicious code is on board a Mac, it operates indiscriminately in terms of the browser brand. In other words, the hijack will take effect no matter if the person uses Safari, Chrome or Firefox. Such a universal browser support stems from the fact that the Bing redirect virus determines the default Internet surfing software on the plagued system and embeds an appropriate harmful extension into it.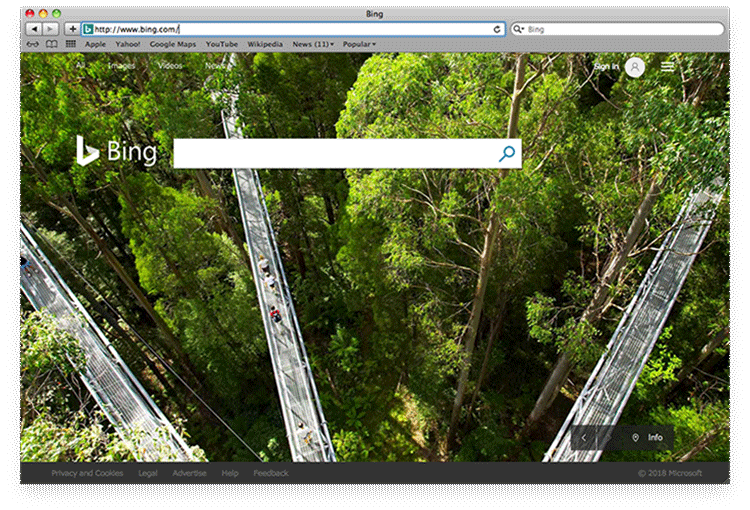 Many people who have encountered this nuisance wonder what the point of such an interference might be. It turns out that the redirect malware is a conduit in a sophisticated web traffic monetization stratagem. A soon as the crooks control one's browser through their offending applet, they can generate unique hits to arbitrary Internet services. In this particular scenario, Bing is just the final-stage landing page, and the rerouting workflow additionally involves in-between sites whose owners are willing to pay for leads. Technically, the infected Mac's browser resolves multiple URLs before reaching Bing, and it's these domains that matter the most in the criminals' wicked plan. The more hits from different IP addresses, the more money the malefactors get from advertisers and other interested third parties that want to crank up the behavioral characteristics of their websites. So much for the goals of this massive campaign.
The Bing redirect virus doesn't trespass out of the blue and on its own. As a matter of fact, its emergence inside a Mac is always an aftermath of the user's actions, mostly unwitting ones though. Lots of infection instances occur when a person clicks on a fake alert when surfing the web. The notorious popup scam reporting out-of-date Flash Player is a common breach vector. In this case, the unsuspecting target thinks he or she is about to fine-tune a particular system component to view certain content on web pages, while in fact they are authorizing the toxic payload to get in.
Another widespread hoax disseminating the Bing redirect malady boils down to app bundles. Different sorts of free video format converters, multimedia players, and key-gen tools for pirated software may be distributed with extra items under the hood of the download clients. The trick is that the supplementary entities aren't mentioned on the main installation screen, which explains why potentially unwanted programs (PUPs) are so easy to catch these days. By the way, when the Bing redirect virus is doing the rounds by means of bundling it's frequently accompanied by scareware applications, such as Advanced Mac Cleaner or Mac Auto Fixer. Regardless of the entry point, this browser hijacker gets unbearable in no time and is subject to urgent removal.
Use a Mac anti-malware tool to remove Bing malware
The best way to streamline your malware removal experience is to leverage a security app that will scan your Mac for malicious and junk entities and wipe them automatically for you.
1. Download and install the MacBooster app. It's an effective solution that finds and eradicates viruses, including persistent ones, and boasts small system footprint along with smooth performance. Open it and click Scan.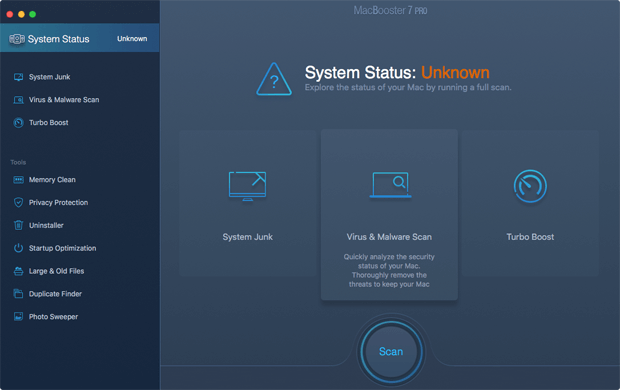 2. When done checking your system for security and stability issues, it will generate an easy-to-interpret report. Click Fix and thereby get rid of the Bing malware as well as other bad items affecting your Mac.
Completing this phase of the cleanup process is most likely to result in a complete eradication of the infection. However, it might be a good idea to ascertain the redirect is gone for good. Furthermore, you still need to revert the unwanted changes the malware has made to web browsers on your Mac.
Remove Bing malware from Mac manually
For a start, you should spot all the obvious components of the Bing redirect on your Mac. Although some infections are too prolific to be deleted in the regular way, this cleaning technique is certainly worth a shot. So, go ahead and do the following:
• Select Utilities in your Mac's Go drop-down menu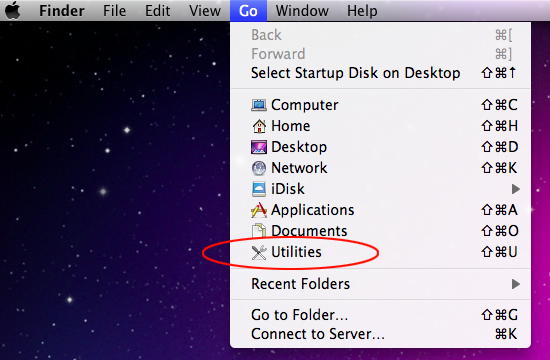 • Find the Activity Monitor entry and double-click on it – this way, you will be able to see the list of all processes being executed on your Mac computer

• Having opened the Activity Monitor, locate a potentially unwanted, unfamiliar entry under the Process Name column. Select it and click Quit Process in the upper left-hand part of the window. This should bring up a dialog that will ask you for confirmation. Pick the Force Quit option to terminate the troublemaking process

• Return to the Go drop-down and select Applications there

• Look for an item that shouldn't be among your installed applications. Select the culprit and move it to the trash

• Your next move is to select System Preferences under the Apple Menu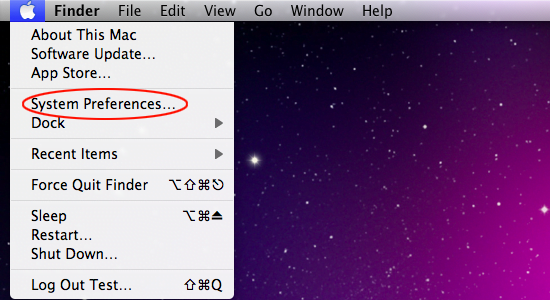 • Go to Accounts and hit the Login Items option. This will list all the apps that your Mac is configured to run once it boots up. Spot the unwanted object there and eliminate it by clicking the "–" button

That's it for the manual uninstall. In case the browser redirect issue persists regardless – which is a likely scenario – get down to the browser-level cleanup below.
Get rid of Bing malware in web browsers (Mac)
The logic of this part is to rectify the configuration of web browsers that got mutilated by the Bing redirect. Follow the steps below for different browsers, depending on which one(s) have been affected.
1. Reset Safari
• Go to Safari menu and select Preferences

• Move on to the Privacy tab and locate the Remove All Website Data option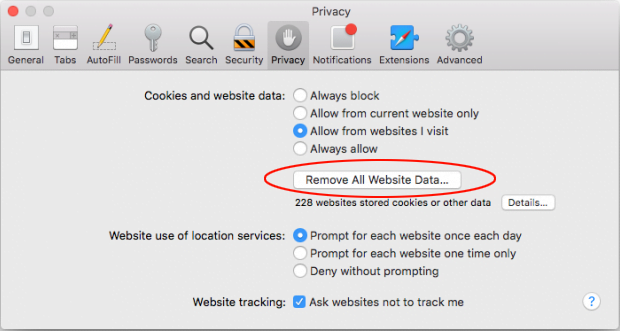 • Your Mac will now trigger a dialog that asks you to confirm the intended action while also emphasizing that it may log you out of websites and cause additional changes in website behavior if you proceed. Click the Remove Now button if you are sure these tweaks won't affect your browsing too much


• Now that the list of all websites that have stored data is in front of you, select the unwanted ones and click Remove, or go for the Remove All option to apply the cleanup to every single site that retains cache, cookies and other information

• Click Done to finish the reset.
2. Reset Google Chrome
• Select the Customize and Control Google Chrome menu icon and go to Options
• Hit the Under the Hood tab as shown below, select Reset to defaults and confirm that you would like to start clean with this browser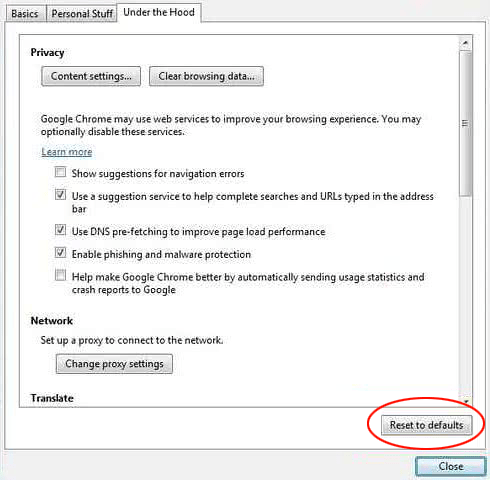 3. Reset Mozilla Firefox
• Go to Help and select Troubleshooting Information

• Pick the Refresh Firefox option and confirm your intentions on a subsequent dialog


Double-check whether Bing malware has been completely removed
For certainty's sake, it's advised to repeatedly run a scan with the automatic security software in order to make sure no harmful remnants of this redirect are left inside your Mac.
5/5 (2)